What to Give My Chinese Nanny For Christmas
Holiday gifting season is in full swing, and with that, there are a few very important gifts that I have to shop for that have been stressing me out. Luckily, gift-giving is not really a tradition among my family, so I don't have a long list of relatives to shop for. But, there are a few really important people in my life that I want to show proper appreciation for, and one of them is my nanny. Especially this year with Covid and work from home orders, our nanny has been a savior, taking care of the toddler every day so that me and my husband can work from home effectively. Not worrying about having reliable childcare has really made it so much easier on us this year. She is a recent immigrant from China, with limited English proficiency, who speaks to us and our son mainly in Mandarin. Gift-giving is a deeply cultural thing, and so this year like every year I was wracking my brains for what would be appropriate to give her to show my appreciation and that she would enjoy. I have spent so many hours thinking about this now that I figured I would share my gift candidates and lists of things NOT to gift –in case anyone else with a Chinese nanny might need some ideas.
What to Give
Red Envelope. In Chinese culture, red envelopes full of cash are pretty much appropriate for any celebratory occasion, but especially for the holidays or the New Year. They are often given to children, but are also entirely appropriate in this case where we have an employer/employee relationship. It is pretty much just a holiday bonus in cash, packaged in a pretty red envelope. We do this every year and will do it again this year. According to my parents, this is all that should be needed, but my slightly more Westernized sensibilities feels that it is not enough to just give cash, especially when our nanny often gets gifts or toys for our son. We also want to give her a thoughtful gift.
Cashmere. Hats, scarves, gloves, sweaters — anything cashmere is definitely good. Cashmere is considered luxurious and therefore valued. Last year I got her a matching cashmere beanie and scarf from Uniqlo. I actually bought the beanie for myself a few years ago and liked it so much, so I thought she would enjoy it. 100% pure is best.
Silk. Silk is also quite traditionally valued in Chinese culture. It must be 100% pure silk though. Silk scarves are a classic and always giftable.
Picture Frames. I think a really classy or fancy picture frame makes for a good gift. It looks good in every house, and what person doesn't like to have pictures of their family nicely displayed in the home? Maybe it was just my family, but my mother was absolutely obsessed with pictures frames when I was growing up. We also got a good number of them as gifts from other relatives, so I feel this is a safe choice.
Servingware or Crystal. Along those same lines, nice servingware or crystal also would be welcome. They serve a practical purpose for everyone, and who doesn't need a nice bowl? When not throwing parties (thanks Covid) they can be used to store and serve fruit, and most Chinese households I know of always have an abundance of fruit around. But, you do have to make sure that these items look appropriately fancy – the more formal better. See below about avoiding the "minimalist" or "rustic" look.
Designer Goods. Chinese culture is often very status conscious, so designer goods are always welcome. When my mother used to shop for gifts to take back to relatives in China, she was always very aware of this. Coach is very popular among Chinese immigrants here, even (or especially?) the factory outlet. Burberry too, I think. I'm not sure about Longchamp. Basically you have to stick to well recognizable brands.
Leather or Fur Goods. This goes in keeping with the luxurious or classy feeling. Leather bags (see above, like Coach), gloves, fur mufflers, etc.
Gifts for family or kids. If they have kids too and you know them well enough, a gift for their kiddo can't be taken amiss.
What NOT to Give
There are elaborate lists of what is taboo for gifting to Chinese folks, covering various items (like clocks, knives, pears) and good or bad colors for things, and avoiding sets of four. I will refer to this guide which is amazingly comprehensive! While their recommendations of gifts to give work better for folks in China, their recommendations of what is culturally taboo to give is a good list and covers some things I didn't even know about, like shoes (darn! I thought a new pair of slippers would have been good). I'll add a few more things on my list of not to give, that were items I considered but rejected.
Handmade Goods. I'm a crafter and I like to knit and make things, and shop on Etsy, but a handmade gift would not be appropriate for my nanny I think. While it can be cute or thoughtful, I'm not sure it would really be appreciated. Whether self-made or bought, handmade maybe doesn't telegraph "fancy" quite enough.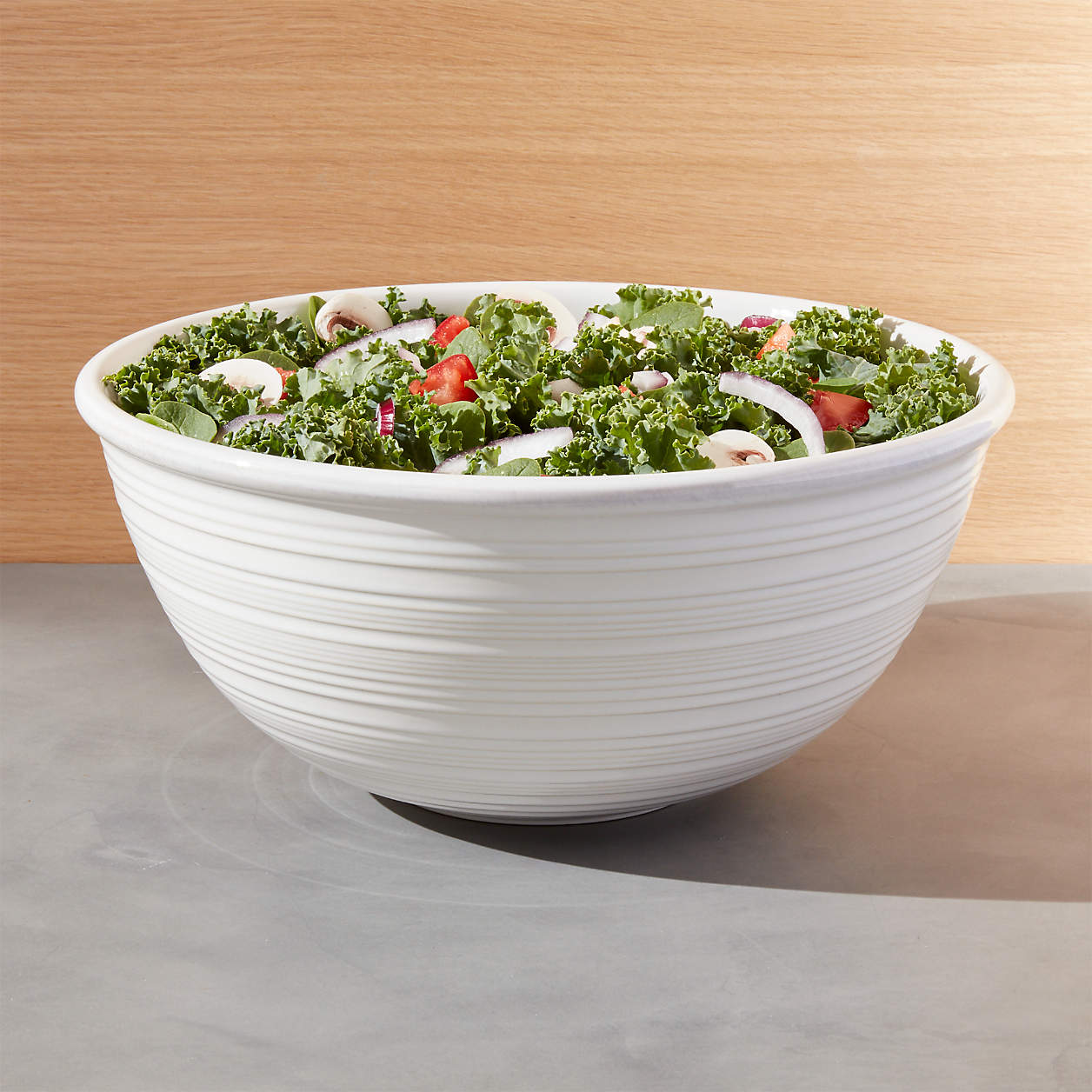 Anything Modern or Minimalist. While I personally may enjoy the modern or minimalist vibe, I think many Chinese would see things in this style as "too plain" ornot fancy enough, even if it costs a bundle. I spent a long time on Crate and Barrel looking for gifts, but while I would appreciate a plain white 3-tiered server or a big white serving bowl…my nanny might just see some boring plain white porcelain.
Anything Rustic. By the same token, the "rustic", "cottage" or "farmhouse" vibe probably wouldn't jive with her either. Like ripped jeans or shabby chic, which can be designer and expensive, "rustic" style things might be super cute and to my taste, but not to others. Better to err on the side of formal.
Indie Designer Goods. I shop a lot of indie brands, ethical, handmade, etc. While items from these brands might be expensive, I'm not sure my nanny would recognize their value. Recognizable designers tend to be more welcomed I think.
Gift Cards/Certificates. This duplicates red envelopes. Might as well just give cash which is not taboo in Chinese culture as it is in Western cultures. Then they can spend it on anything. Same goes for spa certificates, restaurant certificates — they almost certainly wouldn't be used or appreciated as intended, I think.
Digital Goods. While my nanny has an Iphone, I'm not convinced she would be able to do much with an iTunes gift certificate (see point #5).
Complicated Technology. I thought about getting her a digital picture frame! But then I wasn't sure if she could read the manual and figure it out enough to set it up. So this idea was eliminated.
Gift Baskets of Fancy Foods. Especially if they are full of western foods like specialty jams, spreads, or dips — these might not be appreciated by an Asian palate.
Might be a Possibility, Proceed with Caution
Some of these were ideas that might work for some people, but you have to be a little bit more knowledgeable I think. Some of these are gifts suggested for Chinese people on other lists. I thought about it but ultimately decided against for myself.
Lotions, Creams, Perfume. Perfume is a pretty traditional Chinese gift. My mother always used to bring some to China to give to pretty much any woman who needed to given a gift. Personally I feel that the choice of scent is so personal, that I would not be able to choose a perfume as a gift. Lotions and creams might work as well — particularly if they are from a well-known brand, in which case they are often seen as akin to designer goods and appreciated as such. To be honest though, I do not know my nanny well enough to know what kind of skincare regimen she likes, so I opted to skip out on this too.
Tea. Tea is a very common gift amongst Chinese people and is often on recommended lists. I think giving tea is okay, but I also think that you really have to knowledgeable about tea to give a good one. It's sort of like giving wine in Western culture, except even more stratified. Only eastern tea is appropriate here, and of high grade and giftable quality (gift boxed, from a special region, aged in some special way, etc. etc.). Western teas would not be appropriate (blueberry flavored tea, cinnamon or vanilla, rooibos, etc. etc.). Those types of teas probably wouldn't be consumed.
Alcohol. This is also a common gift among Chinese, but more commonly to men, and then usually some kind of cognac or hard liquor. A bottle of wine or champagne as is common in Western culture probably wouldn't be as appreciated, and less likely by women, many of whom don't drink at all. I'm pretty sure my nanny doesn't drink so, pass for me.
Vitamins, Herbs, Ginseng, Health Foods. It's common to bring back vitamins to China to give as gifts, as it's commonly perceived to be of higher quality here. Things like fish oil or calcium supplements are among those I've seen given. But, my nanny lives here and can get these whenever she wants from Walgreens, so I don't think this would be an appropriate gift for her. I also don't know anything about ginseng and wouldn't feel comfortable shopping for this, even though this is also a common gift among Chinese.
Kitchen Gadgets. This is a good idea in theory but I couldn't figure out candidates that would work for me personally. Many choices are either not fancy enough in my opinion (serving spoons, kitchen linens, etc.) or too fancy/expensive/complicated (electronics, blender, air fryer, etc.) or culturally taboo (knives) or just culturally inappropriate (salt/pepper mill–table salt and pepper are not commonly used in Chinese cuisine). Baking ware is a common go-to for gifting but baking is not common among Chinese either. So, I skipped this.
So anyways, that is the culmination of many hours of looking around online for various gift ideas for my Chinese nanny. I found that most nanny gift guides were very Western-oriented and not terribly helpful to me, so hopefully these musings might be able to help someone else in my rather niche situation.